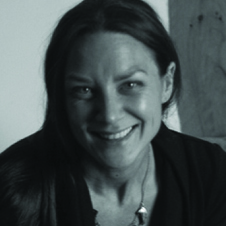 Kimberly Clark

Dr. Clark serves as a conduit between business and academia. In her role as Chief Research Scientist at the research consulting firm Merchant Mechanics, she oversees all aspects of research design, implementation and analysis of both government and private sector clients. In this role, she has successfully directed original research initiatives for numerous blue-chip clients, including: USPS, Coca~Cola, GSK, Campbell's Soup Company and McDonald's as well as for the U.S Government's Department of Defense and the Defense Advance Research Projects Agency (DARPA).

In addition to her role at Merchant Mechanics, Dr. Clark currently serves as Lecturer and Adjunct Researcher for Dartmouth College's Department of Psychological and Brain Sciences in Hanover, New Hampshire. She is working now with Dartmouth's Tuck School of Business to offer the first Neuromarketing and Consumer Neuroscience course offered in the institution's history.

An established author of research-centric articles for prominent industry trade and academic journals, Dr. Clark's research has appeared on the cover of market industry leading Chain Store Age Magazine and the esteemed academic journal Neuron. She also frequently serves as speaker and panelist at industry and academic events.

Dr. Clark's diverse background includes original research in the fields of cognitive and affective neuroscience, specializing in understanding the neural and psychological underpinnings of empathy, human decision-making, decision making under various types of time pressure and the role of narrative transportation in the neural underpinnings of empathy.

She has designed and implemented original research protocols employing a combination of behavioral and psychophysiological methodologies, including fMRI, EEG, EMG, EDA, eye tracking, pupillometry, respiratory and heart rate variability, facial coding analysis software, and most recently the standoff measure near infared spectroscopy (fNIRs). In addition to private sector clients, her research has been presented at The Society of Neuroscience, Cognitive Neuroscience Society, Psychonomic Society and The Association for Psychological Science. Dr. Clark values her role as a mentor, educator and community advocate. She currently sits on the Board of the Native American Alumni Association of Dartmouth, chairing their first student internship initiative, and has spearheaded a pro-bono project to increase shopper reuse of bags for a local branch of one of the largest food cooperatives in the nation.

Prior to co-founding Merchant Mechanics, Dr. Clark received a BA from Oberlin College and earned her Ph.D. in Psychological & Brain Science from Dartmouth College.

Dr. Clark is an avid marksman and enjoys riding her Harley Davidson Softail Slim during the brief New England Summers.