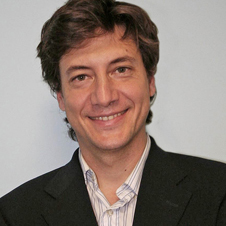 Javier Minguez

Prof. PhD. Javier Minguez is Professor of Computer Science and Founder of the Neurotechnolgy research Group in the University of Zaragoza (Spain). He is co-founder of BitBrain Technologies, a start-up active in the market research business (under brand usenns) and in the cognitive neurorehabilitation business (under brand BrainUp). He has been invited lecturer and researcher in 10+ academic institutions such as in Stanford University (USA), Tubingen University (Germany), etc.

Prof. Minguez raised funds for innovation from 20+ private partners such as Loreal, La Caixa, Nissan, Moltex, etc; and for research in 30+ projects from public entities such as the European Commission or the Spanish Ministry of Science. He has 90+ research publications and 5+ patents in the areas of neuroscience, neural engineering, brain-machine technology, human-computer interaction, cognitive and motor neurorehabilitation, intelligent robotics, and market research. The main R&D achievements are several early prototypes of robots controlled by brain-computer interfaces (a wheelchair, a telepresence robot and a robotic arm), the first neurotechnology for personalized cognitive enhancement, and the first neurotechnology for emotion/engagement detection in market research.. He has received 20+ international awards such as the Iberoamerican Award to the Innovation and Entrepreneurship, the second prize European Commission-ICT Best Company and Best Investment Opportunity, or the International Entrepreneur Award of Everis Fundation. He has been speaker in 300+ events related to research and innovation such as the Real Academy of Medicine of Spain, the ICT EU Conference, several IEEE International Conferences, Campus Party, etc. In addition to this he is executive of the IEEE Spanish Robotics section and called several times to defend the Spanish interests in the EU R&D roadmaps.

The R&D of his work has been featured in Wired, New Scientist, BBC, The Economist, The Telegraph, CNN, Daily News, Bussiness Because, etc; and national such as TVE, Antena3, TeleCinco, Cuatro, La Sexta, El Mundo, El país, Muy Interesante, etc.