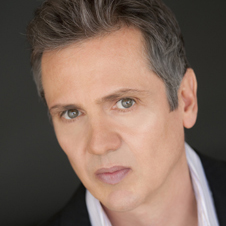 Douglas Van Praet

Douglas Van Praet is a behavior change therapist and author of Unconscious Branding: How Neuroscience Can Empower (and Inspire) Marketing. He is also a brand strategist whose approach to marketing draws from unconscious behaviorism and applies neurobiology, evolutionary psychology and behavioral economics to business problems. He has helped some of the world's most iconic brands create effective, award-winning campaigns and product launches through strategy leadership roles at leading agencies in New York and Los Angeles. He is a contributing writer for Fast Company and Psychology Today.

Prior to founding his own marketing consultancy, Van Praet was Executive Vice President at Deutsch LA, where his responsibilities included Group Planning Director for the highly acclaimed Volkswagen account where he helped VW attain the highest market share stateside in three decades. These efforts included the wildly successful and beloved: "The Force/Mini-Darth Vader" Super Bowl commercial, the most shared Super Bowl ad in history.

Inc. Magazine named Unconscious Branding one of the 10 Best Marketing Books of 2014. Van Praet's work has been featured in international news media including: Time Magazine, Forbes Magazine, Fast Company, Business Insider, Psychology Today, UK Telegraph, BBC News, Contagious Magazine, Communicate in association with Advertising Age, WOR News in New York City, and Expert Marketer Magazine.