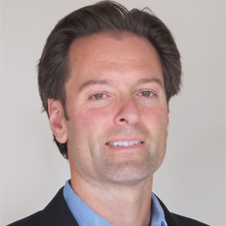 Carl Marci

Dr. Carl D. Marci is Chief Neuroscientist of Nielsen Consumer Neuroscience. He is also on faculty at Harvard Medical School and is the former Director of Social Neuroscience at the Massachusetts General Hospital and past Visiting Lecturer at the Massachusetts Institute of Technology Program in Media Arts & Sciences.

Dr. Marci received his M.A. in psychology and philosophy at Oxford University as a Rhodes Scholar and then completed his M.D. with honors at Harvard Medical School. He has extensive training in the use of biometrics and the neuroscience of emotion through two National Institutes of Health fellowships. Co-founder of Innerscope Research in 2006, Dr. Marci was CEO from 2008 to 2013 and the company was acquired by Nielsen in 2015. Dr. Marci and the company's innovative research has been featured in the New York Times, Wall Street Journal, Advertising Age, Media Post, Psychology Today, Wired Magazine, Fast Company and the International Herald Tribune and Dr. Marci has been interviewed in CNN, MSNBC and Fox News. He has presented at the Interdisciplinary Symposium on Decision Neuroscience, the Advertising Research Foundation, the Association of National Advertisers, the Cable & Telecommunications Association for Marketing, the World Advertising Research Conference, ESOMAR and the Festival of Media Global Event.

Dr. Marci was also a guest editor of Media Magazine and the International Journal of Advertising Special Issue on Advertising and the Brain. He has published numerous articles in peer-reviewed science journals, gives lectures nationally and internationally, and is a pioneer in the new fields of social and consumer neuroscience.