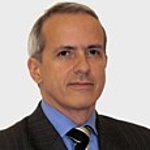 Carlos Augusto Costa


Carlos Augusto Costa spoke at the Neuromarketing World Forum in Sao Paulo. Are you interested in speaking too? Have a look at our call for submissions (deadline Sept. 8, 2017)
Carlos Augusto Costa is the Coordinator of the Neuromarketing Laboratory of FGV, where he coordinates neuromarketing projects for a wide range of areas; he is also the Coordinator of the Nucleus of Strategic Planning and Evaluation of Public Policies of FGV Projetos, member of the advisory board of the National Council of Justice (CNJ) and coordinator of the City-Citizenship Movement in Recife, Brazil.